08

Oct

TNL delivers KONGSBERG K-SIM Engine Simulator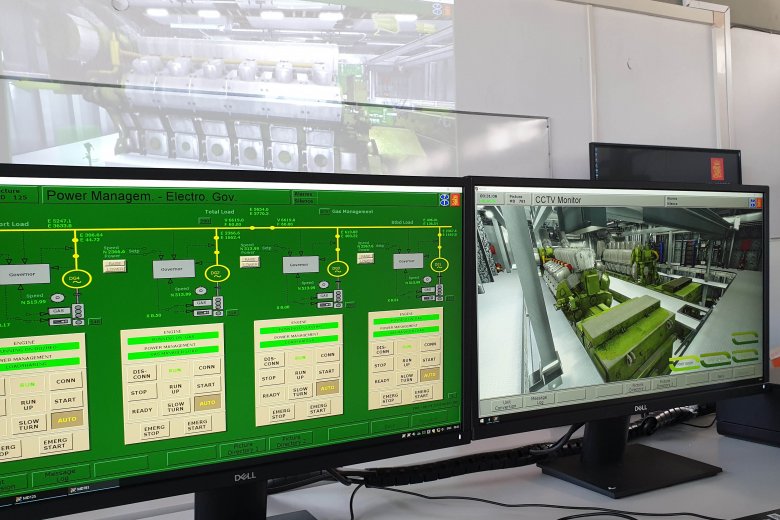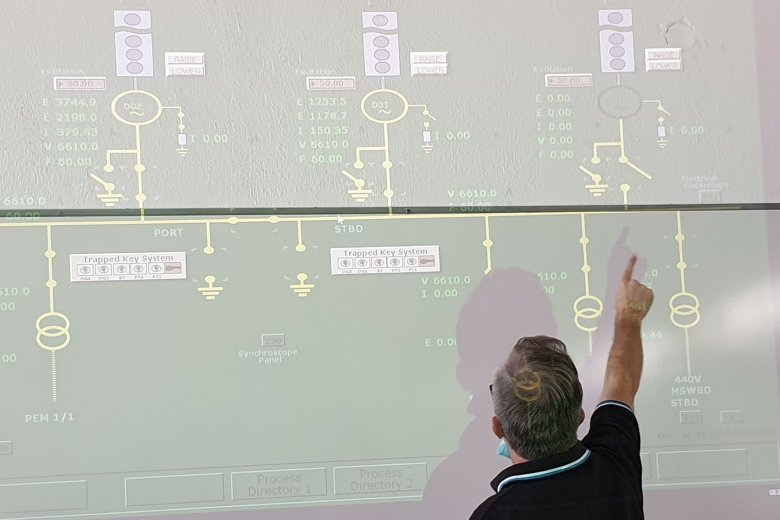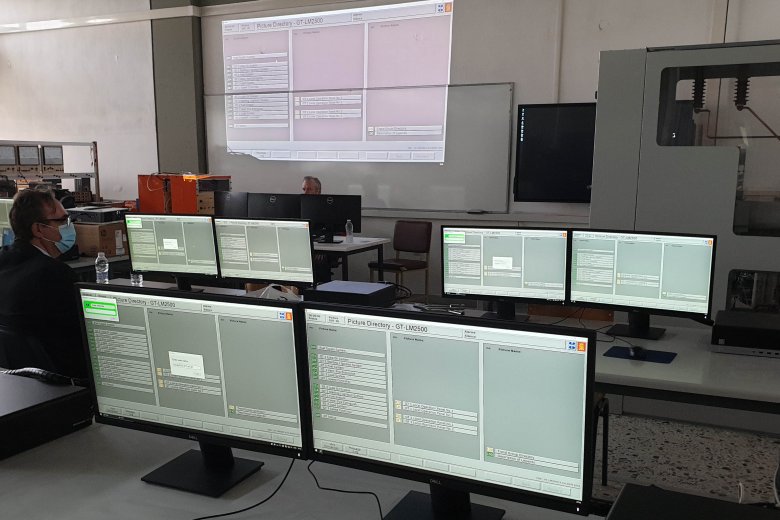 It is an absolute pride for TNL Group to deliver an integrated Kongsberg Simulator system successfully, on the 22nd of September. The Kavala's Campus of the International Hellenic University is now equipped with a state-of-the-art K-SIM Engine Desktop Simulator with a High-Voltage breaker. It is ready to host the Students' simulation training sessions of the Electrical Engineering Dept of the School of Sciences.
The Classroom provides one instructor and ten positions for trainees, a vast 65" touch-screen display that replicates most of the Control Room functions, the High-Voltage Breaker control system and a HD projector which is used for the debriefing. Moreover, as per University's requisition, four different Engine Models have been integrated, in order a significant number of scenarios to be developed and exercised.
K-Sim Engine Instructor system is designed to enhance the quality of simulation training by providing complete, intuitive and user-friendly control of student exercises. The instructor can develop customized exercise modules for individuals, teams or a combination of both. With an automatically recording of all activity during the exercise, a replay function for debriefing and a built-in assessment system, structured training and objective student evaluation have never been easier. The system architecture is extremely flexible, and can be used across a range of different interfaces offering benefits in value, flexibility and realism.
> K-SIM Engine ERS M22 Pielstick 10PC Ferry-IV
Two engines, two propellers

> K-SIM Engine ERS Diesel Electric Dual Fuel LNG Carrier DE21
Four DGs, two PEMs, one propeller

> K-SIM Engine ERS MTU V12 Waterjet H22 Catamaran
Two engines, two waterjets

> K-SIM Engine GE LM2500 30 Gas Turbine
Gas turbines connected to electric load and water brake
All K-Sim Engine models are developed based on actual ship specifications and performance data, making the simulator as realistic as possible. K-Sim Engine provides high quality training in every aspect, from details in a single sub-system to the overall running of a loading or discharge operation, including handling of emergency situations. Student evaluation can be incorporated as part of the exercise with trigger events, e-coach messages, and scores drawn from student performance. The entire simulated scenario with all variables is automatically recorded during the exercise. Review and debriefing can include a replay of the entire exercise or a selected segment from any point in the exercise to focus on a specific learning objective. The instructor system also features an advanced assessment system for ensuring optimal training and performance standards.
The K-Sim product family supports interdepartmental crew training. Interface between K-Sim simulators, such as K-Sim Navigation, Engine, Fast Craft, Safety, Dynamic Positioning, and Cargo facilitates more comprehensive crew training.

The flexibility in K-SIM Navigation enables interfacing with other simulation following Distributed Interactive Simulation (DIS) application procedures and High Level Architecture (HLA) standards. Through the exchange of information with other simulators, trainees will integrate with other training personnel within a larger federated system of combat operations teams, aircraft, and land-based vehicles.

The integrated solution enables focus on key human factors development such as:
Situational awareness
Interaction and team-work
Internal and external communication
Leadership and decision-making